Personnel
Doing Things the Right Way Requires Great People
Our management team has over 100 years combined experience in the industry.
One of our greatest strengths is that all clients have direct access to upper management.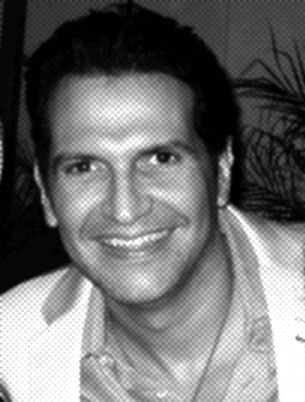 Jason Messina
"We hire some of the most experienced and talented individuals in the industry, but it's our teamwork that allows us to outperform others and reach new heights of performance."
A team of service-oriented representatives will be assigned to you and proactive in meeting your needs.
Our approach ensures you will encounter no bureaucratic red-tape or layers of salesmen to navigate.
Joseph Messina, CEO
Joe is the sole owner and President of HFA.
He is actively involved in day-to-day operations and has over 40 years of experience in collections.
As mentioned in About Us, Joe began his career in the collection industry as a professional debt collector for a large nationwide entity.
The combination of experience from both large and small operations gave Joe invaluable insights. His experience served as the catalyst for creating the ideal approach with his own firm.
In 1986, he created Healthcare Financial Assistance, Inc.
Over the past 40 years, Joe has been recognized nationally for his expertise in the industry. He has been a speaker at many healthcare seminars and conferences, as well as being quoted in various trade periodicals.
Joe is an active member of ACA International, Healthcare Financial Management Association (HFMA), MGMA, SACUBO, TEC CEO Group, and the American Heart Association. He is also a past president of the Louisiana Collectors Association.
Additionally, he serves on numerous committees and board of directors.
Jason Messina, CFO
Jason joined the firm in November 1997. He currently coordinates and oversees all facets of daily operations.
Jason graduated Summa Cum Laude from Tulane University - A.B. Freeman School of Business.
After graduating, Jason began his career working with a Big 4 accounting firm and became a Certified Public Accountant. He attained the position of audit manager and acquired extensive experience performing revenue cycle consulting within the healthcare industry.
Jason specializes in integrating the latest technology with our recovery methods to provide superior results to our clients. He has also developed many of the specialty services we offer and leveraged many of the skills learned while working for one of the pre-eminent accounting firms in the world.
His knowledge and experience has been critical in developing superior outsourcing solutions based on each client's needs, philosophy, and the communities they serve.
Jason is also active in numerous trade associations, which enables him to always be apprised of the latest technology and services available to our clients.
Kenny Naquin, Collection Mgr
Kenny is our primary collection manager and possesses vast healthcare and revenue cycle experience.
Prior to joining HFA, Kenny spent 18 years serving in various capacities within the revenue cycle for several healthcare facilities.
He spent the majority of his career as Business Office Director for Memorial Hospital in Gulfport.
Kenny has a strong work ethic and proven his ability to positively impact our collection processes, staff, and results.
His depth of experience on the provider side enables us to further help our clients overcome the challenges in the ever-changing healthcare market.
Lou Barovechio, Director Special Services
Lou directs all our special services, especially for the healthcare industry.
Prior to joining HFA, Lou served as Business Office Director for a major healthcare provider for over 25 years.
Throughout his career, Lou earned a reputation for innovation, attention to detail, and superior results.
In addition to supervising special projects, he also spends time crafting seminars, consulting, and developing unique strategies to expedite insurance claim processing for our clients.
Lou is especially proficient in maximizing recoveries on insurance denials and Worker's Compensation claims, which is a frequently overlooked source of additional revenue.
Overall, Lou adds to the wealth of knowledge and experience that makes us uniquely qualified to perform collections for you.
We guarantee you will receive the highest quality service combined with integrity, innovation, and a commitment to exceeding your expectations.