Solutions
Is your current vendor a perfect match?
Virtually all of HFA's services are customized to your specific needs.
We listen to your requirements, analyze your operations, and collaborate to build the right solution.
We go the extra mile to ensure our services meet your needs and exceed expectations.
Are Your Recoveries Healthy and Strong?
HFA is the premier provider of early out and pre-delinquency collection solutions to the healthcare industry.
With several former Business Office Directors on staff with over 75 years experience combined, nobody understands the challenges of managing patient receivables more than HFA.
If not, let us build a tailored approach that will reduce your costs and increase ROI.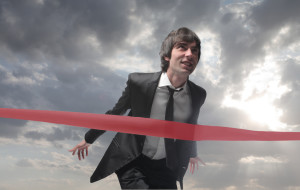 Virtually all of HFA's programs are customized to your specific needs. Here is a sample of solutions to help you increase revenues and reduce aging/costs.
Early-Out Self Pay Recovery
HFA assumes the role of your business office and encourages self-pay, patient friendly payment arrangements early in the billing cycle. We utilize high impact letters and telephone contacts that immediately stimulates cash flow at a cost that is much more efficient than doing it internally.
Insurance Follow-Up
Imagine the time wasted by your staff on hold with insurance companies or trying to track down patients. HFA leverages its strong relationships with insurance companies to help track current claim status and accelerate timely billing, resubmissions, and payment. This frees up your employees to do more profitable and efficient activities that increase your ROI.
Payment Plan Monitoring
The healthcare provider or HFA establishes a repayment plan, and then we actively monitor the arrangements and account activity.
Bad Debt Collections / Collection Agency
Delinquent accounts require a comprehensive program that includes skiptracing, predictive dialing, credit bureau reporting, and special notices. Let HFA utilize our full suite of cutting-edge collection tools to optimize collections for you.
Charity Care Processing/Approval
Healthcare providers are under increased pressure to provide affordable care to their communities. The responsibility of "Charity Care" has been neglected or difficult for many providers to manage. HFA has solved the problem by converting charity care policies into online portals that walk a patient step-by-step through the process. All the data is accumulated electronically for efficient processing and reports.
Telebyte - Hosted Dialer Solutions
Maximizing contact WILL increase recoveries, so ask yourself -- Are you regularly calling your patients? Are you doing it manually or with an automated dialer? Could you make 1,000 calls in one hour? Do you have the staffing, software, hardware, and phone lines necessary? HFA offers the ability for healthcare providers to utilize powerful automated dialing tools on a variable cost basis. There is no large investment of money, time, and resources in a new software/hardware installation. Everything is scripted to your needs and managed by our staff to ensure tangible results.
Comprehensive Skiptracing
To generate contact with debtors, you often have to LOCATE them first. HFA utilizes many of the same databases used by law enforcement to find people others can't and, thus, recover more money for you.
Litigation
When legal action is necessary and authorized, HFA's in-house attorneys will take the necessary steps required to secure collection of your receivables.